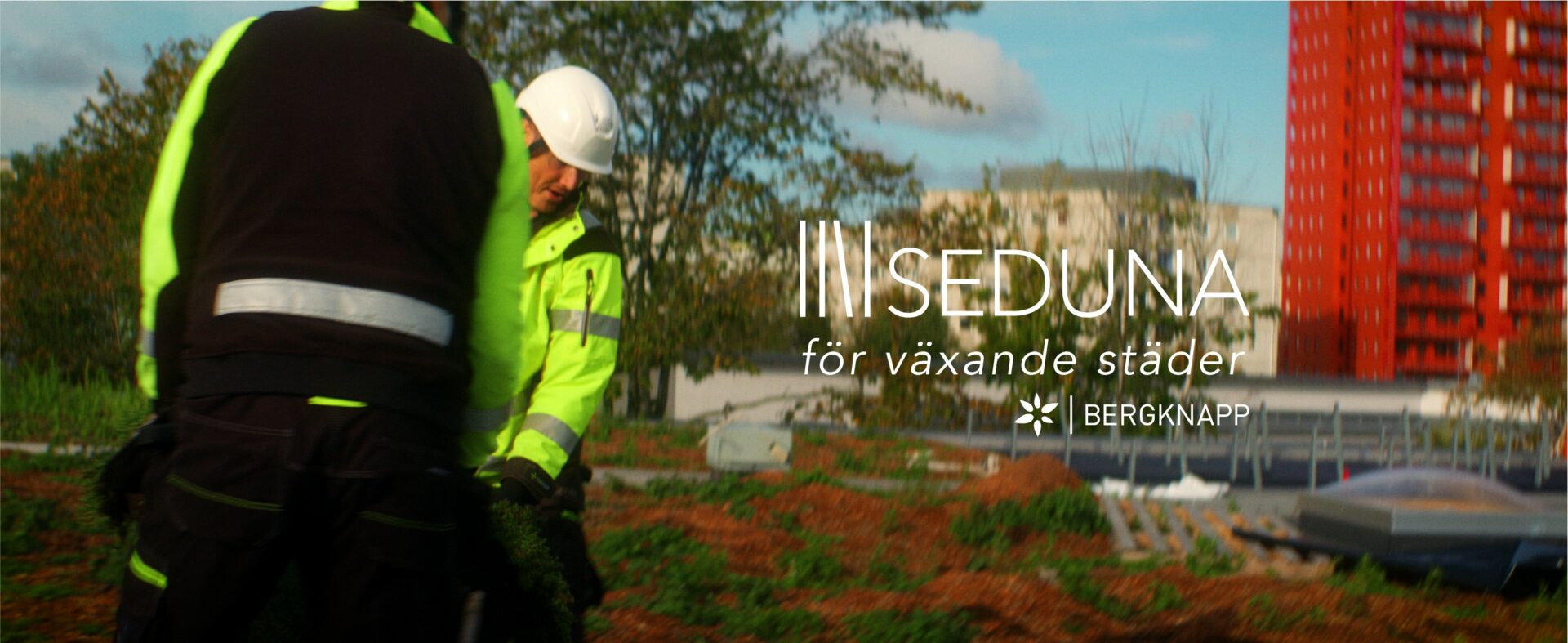 Seduna, a green roofing company, lowers its carbon footprint with climate technology that removes carbon dioxide from the atmosphere.
Seduna AB proudly announces that it has committed to a negative emission pre-purchase agreement with Nordic DAC Group AB. Direct Air Capture (DAC) is a new climate tool that captures carbon dioxide directly from the air, then stores it safely and permanently.
Johan Stein, CEO, on the purpose of Seduna's commitment to carbon removal.
– Environmental sustainability is the foundation of our company mission and is integrated into the core of our business operations. We work with forefront green roofing & wall solutions to improve buildings and urban environments positively. Our product portfolio is already today contributing to a healthier and more sustainable environment in our cities. In addition, we want to eliminate the carbon footprint within the business operation itself. Our support of new climate technology and voluntary market initiatives adds to our climate toolbox and goals. It's important and highly topical to be a part of early action steps to support innovation and the deployment of carbon removal.
Peter Magnusson is chair and co-founder of Nordic DAC Group AB. – We experience a rapidly growing interest in negative emissions and are grateful for Sedunas' commitment. Companies like Seduna represent the power of pioneers which lead the way for the whole society to pursue carbon removal. Peter continues, radical emission reduction paired with carbon removal technology must simply become a mainstream movement during this decade. 

The Intergovernmental Panel on Climate Change (IPCC) has stated that carbon dioxide removal technologies are essential. Indeed, they are required in almost all scenarios in which the global temperature increase is to be limited to well below 2°C.
The UN Secretary-General António Guterres has recently expressed a code red for humanity and called on all nations to join the net-zero targets and reinforce their commitments with credible, concrete actions and policies before COP26 in Glasgow.
The science community has explained why it is crucial to support atmospheric carbon removal with long-term storage. Our world has accumulated and raised the concentration of CO2 in our atmosphere way beyond safe levels. Consequently, we must take back CO2 from the atmosphere and store it for the long term in the geosphere.
Seduna AB. The company operates in the construction industry and is a part of the Grasrota AS Group with Norwegian and Swedish owners. Seduna offers vegetation systems and products for roofs, floors, facades and ground. The company has 11 employees with a great deal of know-how in green community building and works actively with architects, real estate companies, construction companies and waterproofing contractors to ensure that environmental initiatives are achieved in a safe and sustainable way. Seduna has production facilities outside Stockholm and Malmö for the production of vegetation systems of Swedish origin.
Nordic DAC Group AB. Our mission is to accelerate mega-scale carbon removal to counteract climate change for a safe planet and humanity. Offering negative emissions certificates through Direct Air Capture for sustainable companies.